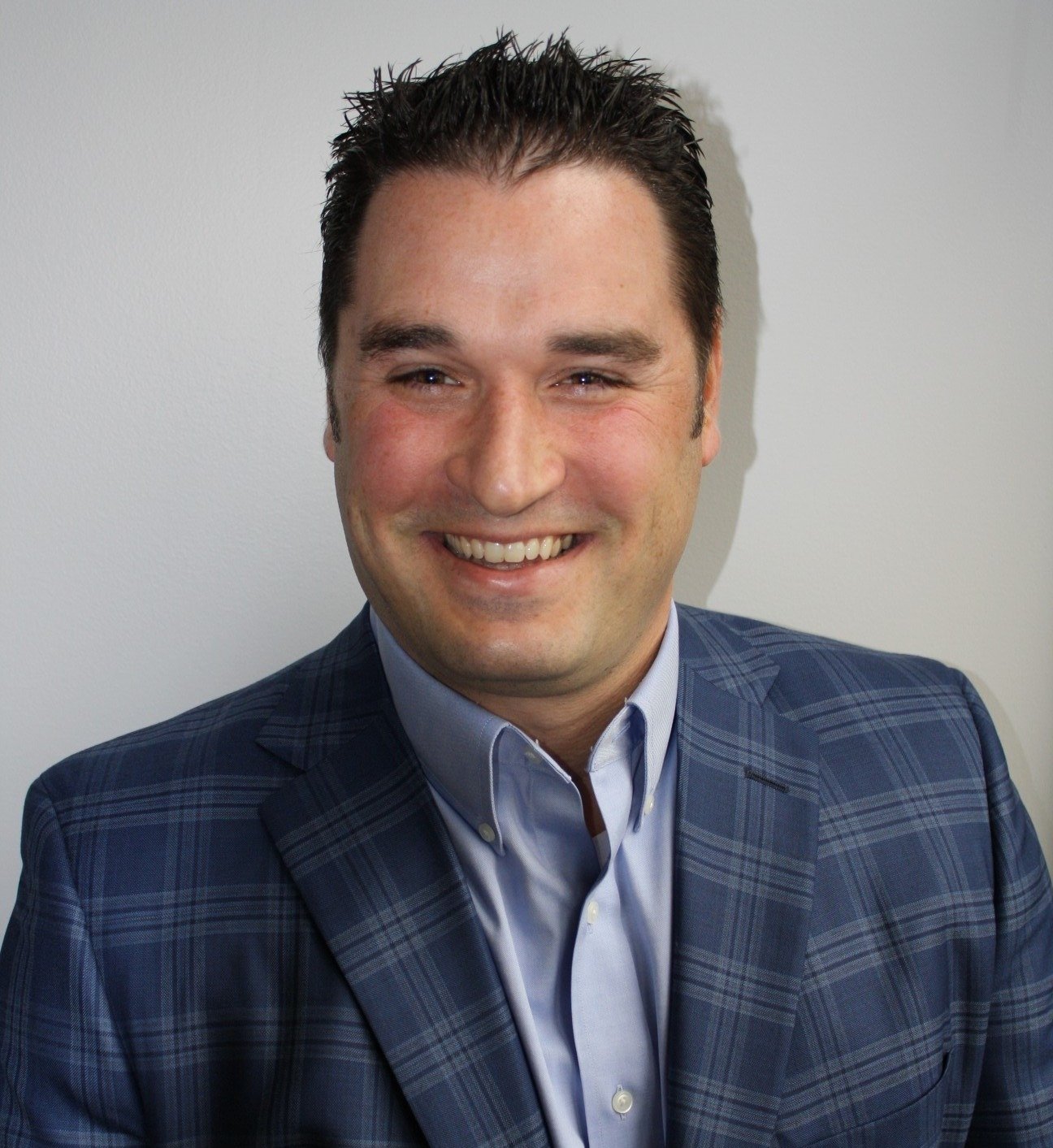 Branch Transformation: Crafting Meaningful Experiences with The MacLean Group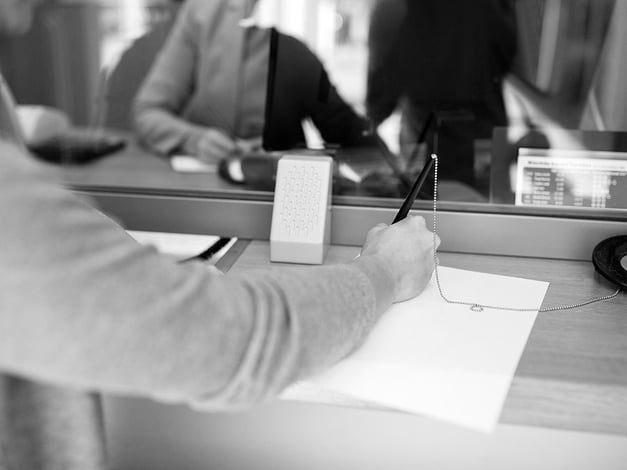 We recently sat down with Suzanne Arno of the Maclean Group to get her perspective on branch transformation and how to align staffing and technology to allow a financial institution to deliver their unique customer experience. The first order of business was to clarify that the branch of the future is really the bank of right now and institutions must stay aligned with the needs of the consumer to stay viable.
Suzanne spent over 17 years in retail banking and consulting and now uses her expertise, along with the talents of her MacLean group partner Catherine Lewis, to help community banks and credit unions craft meaningful customer or member experiences. Their approach is supported by extensive research and data that provides valuable insight into the needs and habits of current and potential customers. They use that data and an improved staffing model to create a new and improved branch experience. Here are the highlights from our discussion about branch transformation and universal staffing.
Defining Transformation
Transformation is really about how institutions can set themselves apart. Consumers know what they want and have become accustomed to the type of experiences delivered by companies like Apple, Zappos, and Amazon and FIs need to start mirroring those types of retail experiences. Which points to important evaluation questions – who do I have staffing the branch? Do I have the right front line staff to match my consumer base? Regardless of the generation of the consumer, you must have a staff that mirrors your clients. Don't cater to only one group, like millennials. You have to take care of existing customers and members and the next generation as well to have a good balance in interaction capability in the branch.

To accomplish that, you should employ high tech, high touch associates in the branch who are welcoming your customer or member, assessing and matching their needs, and enriching the relationship by providing value.
Become a Destination
How do FIs change their image and the customer experience to be a destination? The most noticeable thing is to look to create an environment that is appealing and exciting and is someplace that your customers want to visit, rather than a place they have to go. But transformation also pertains to the interaction between branch staff and the consumer. Think of the experience you have when you enter the Apple Store and translate that to the branch. It's now a one on one experience where my banker knows me, greets me by name and finds out what I need and serves as a "genius" on financial products.

We live in an omni-channel environment where we want a consistency of high quality customer service across all platforms, but financial institutions are not quite there yet. They are doing a great job building online platforms, but if they don't start investing in the people in the branches, consumers are going to be able to get a better experience online and with their smart phone vs a face to face banker, and that will not produce a happy, loyal consumer base.


One Size Does Not Fit All
Everyone's situation is unique and there isn't one approach that works for everyone. The needs of different branches for one institution can vary, where one may require a traditional teller line or universal staff would work better in another. I'm a huge fan of the Universal Staffing model; as consumers become more savvy, institutions need to turn the customer experience in to a relationship building opportunity versus a transaction. That universal banker handles all the transactions that the consumer needs while engaging the customer to deepen the relationship.
How to Hire for Universal Staff
There are several questions to ask internally when you are establishing a universal staffing model. Are the people already working in the branch the right people for the transformation? How do hiring practices change? You also may approach a de novo office differently than an existing branch when trying to transform. You have to dig in to the data and understand what is happening within the branch. If you are looking to expand, what is the deposit and lending potential in that location?
We recommend creating a core competency set for the universal banker that consists of 5-6 key attributes that you want them to have and look for those. When you have an existing staff, you must ask yourself if they deliver the experience that you are trying to create for your customer/member. Unfortunately, a lot of the times that answer is no. The teller that has been there for 30 years may not feel comfortable in the new open concept transformed branch. That's when you can consider reallocating resources because there could still be a role for that person. Having the right person in the right role is crucial to success.

What does the universal banker job description look like? You can't take the teller duties and rename the job universal banker and add the responsibility to discuss products and service. It has to change to become less transaction focused and more relationship building focused and reflect the core competencies determined from above.

Your hiring candidate pool must change to consider candidates that are outside banking, like retail, where they have done a great job training on the customer experience. The best universal banking associates aren't always in banking. You can teach someone how to count money and be a banker, but you can't teach somebody how to have great service skills. You can enhance the skills they already have and you can tailor them to fit your need at your FI. You can't teach them how to be outgoing and have a conversation, so you have to look for the qualities you want your associates to have and train them to perform the essential job duties.

You also need to build the universal banker interview around those core competencies. You won't be asking standard (and outdated!) questions like, what are you good at or what did your last manager say was an area you need to improve?

Think about creating behavioral and situational questions that can indicate how they will perform in your environment. Ask them questions such as, "Tell me about a time when (fill in the blank…") so the candidates have to draw on their experience and to give a concrete example. As the hiring manager, you will see how they handle adverse situations and problem solving and get insight in to their customer service and sales skills in real life scenarios.
Training the Universal Staff
FIs do a great job facilitating operational and technology training that is fundamental to servicing the consumer. Unfortunately, typically it seems to end there. The next step should be focused on training on the experience because it's not the field of dreams, build it and they will come to your pretty new branch. You have to attract consumers and be able to train your staff to deliver the experience. You will be instilling behaviors in to your associates and you will see immediate benefits. But the training doesn't stop there. Its ongoing, and you have to invest in your associates and use every interaction as a teachable moment. Use it as positive reinforcement for when a staff member does the right thing or use it as an opportunity to demonstrate what the associate could have done to create a better interaction with the consumer.
You must also modify your internal scorecard to be able to accurately gauge how the staff is performing. Service must be a key metric and institutions must invest in measuring and truly understanding the level of customer satisfaction. The cross selling metric is important to understand if the universal staff has been effective in deepening customer relationships. Using products per household is a good indicator of success and growth.
Technology Plays an Important Role
By using cash automation technology, like the cash recycler or dispenser, to enable the universal staff you can take the burden of cash handling off the universal banker so they can focus on their strengths of engaging the consumer. It allows the FI to search for the right candidates for their universal banker roles. Because the cash handling is automated, they no longer need to find the person who has balanced a cash drawer or has 20 years of experience managing a drawer and teller line. And this automation creates the perfect opportunity for customer engagement since the universal banker is no longer focused on counting cash, they are able to engage the customer creating a relationship building and cross-selling opportunity. Recyclers also provide increased security as they automate cash handling.

Cash is still king and there is still a need for transaction processing at the branch and self-service plays an important role in providing the customer options on how to complete their transactions. Think of how your local grocery store now offers the convenience of self-checkout for you to use when you only have a few items. But the store also still maintains the traditional checkout line for when you have a full cart or require assistance. The same is true when creating an in-branch environment that includes self-service. If the customer simply needs to withdraw cash, make a deposit or a payment, they can easily opt to use a self-service device. But, if they have a more complex set of transactions to make they can choose to see a universal banker.

How to Begin the Transformation
Hiring practices – Evaluate your current practices and determine if they are in line with the experience that you are trying to deliver or design? If they aren't, define the type of associate that represents that vision and create a process to find that candidate.

Find the starting line - You know you need to do something, but are unsure how to prioritize and begin the process. To start, bring your C-level executives and representatives from the branch together for a strategy workshop to prioritize projects and investments.

Consult an expert – Utilize experts who can help you craft your unique transformation plan around who you are as an institution and how you want to deliver a customer experience that sets you apart. They can also help connect you to other people that can help with branch aesthetics and design, digital signage and technology.

For more information on the Maclean group visit their website at www.themacleangroup.com. To learn more about branch transformation technology, visit our transformation page.
About Sean Farrell
Sean has been in the business since 2003 and always aims to be an expert on whatever solutions QDS is providing. Sean has grown into a thought leader in the space through research and company growth. Sean holds strongly to his Christian faith and uses those principles to guide the business.