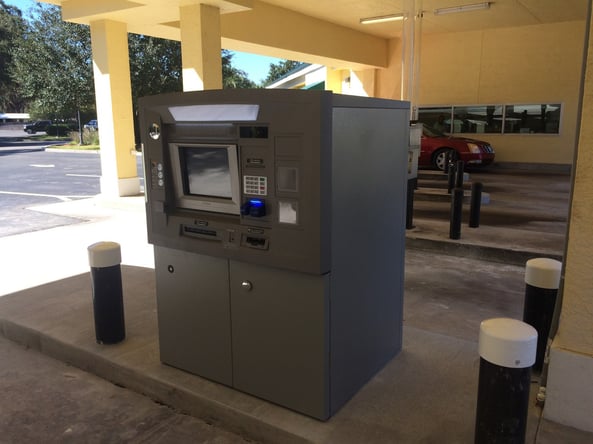 Your branch or drive up ATM is past its prime and needs replacing. Or, you are building a new branch or establishing a presence in a new market and need the right ATM technology to support the endeavor. To help you prioritize and organize your buying decision, we offer 3 important things to consider when purchasing an ATM.
Plan for the Future
Time to future-proof! Before committing to ATM technology, ensure you invest in an ATM that can support the changing needs of your branch and is easily upgradable. Think more of your ATM than a basic cash dispenser. Consider the future and plan accordingly. You may not be ready for deposit automation, integrated video teller, or mobile interface now, but it is wise to invest in the foundation now and add these as upgrades later.
ATM or ITM?
Many FIs are asking this question right now since ITMs are the hottest technology in the self-service space. It's usually followed by: "is video right for me?" An ITM isn't always the right fit for certain demographics, but when you choose this device, ensure it uses video-on-demand! Some ATM manufacturers only offer ITMs which are video only all the time, others offer ITMs that are only astronomically expensive ATMs, but the right fit should offer both ATM rail and core integration and of course only video when a customer chooses to utilize it – not to drive every transaction. Video-only ITMs, such as NCR's offering, lead to questions about increased cost, staffing demands and ROI.
Select the Right Provider
Who to buy from? Let's face it, the ATM marketplace is crowded with vendors, sales channels, value-added resellers, and not-so-valuable resellers. Ahead of purchasing an ATM, or cash automation technology, you should consider making the investment with the industry partner that can do the most for you. One that can explain the product, add value by understanding your technology roadmap and help you along the journey. Your provider should be able to ask the right questions to enable you to deliver the ATM strategy that fits your needs and those of your customers or members. They should also be able to deliver superior ATM maintenance and managed services to ensure your ATM is running in peak condition while offering other essentials so that you can maximize your investment.
We hope this article has served as a guide on how to approach your next ATM project. We know that the process of buying and maintaining ATMs can be overwhelming, but we are here to help. If you would like some guidance on identifying the right ATM technology for your current and future needs, please reach out to us.