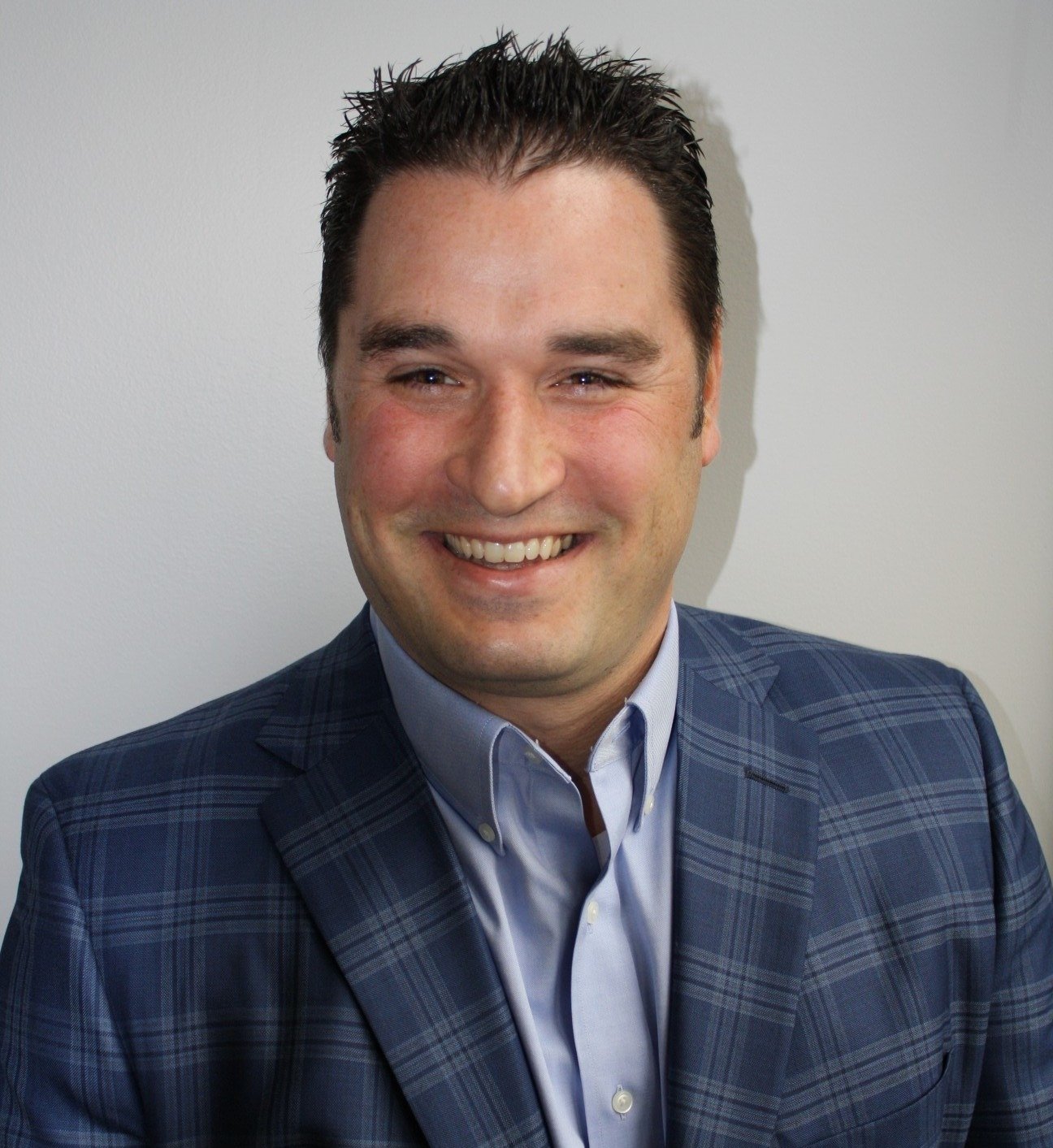 Why Your Head Teller Needs a TCR
Cash Automation | Service | Customer Service | Staffing | TCR
Your head tellers and vault tellers play an essential role in your teller line, and they typically have most of the responsibilities necessary to make cash-handling in your financial institution functional. When your head tellers are operating manually, they can be bogged down with the manual tasks of counting, balancing, and handling transactions. Slow transaction speeds can lead to security concerns for your FI, longer teller lines and wait times, and an overall poor client experience.
The Teller Cash Recycler (TCR) is the ideal tool for improving operations for your head teller and therefore impacting customer experience to a positive improvement.
How a Manual Environment Hinders Your Head Teller
Time Consumption
Operating manually likely creates time conflicts for your head tellers. While handling operations in a strictly manual environment, head tellers spend a lot of their time away from their stations and associates taking trips to the vault.
Vault trips are necessary for buys and sells that are paramount to money management, but they also remove your head teller from client-facing transactions. This takes your head tellers away from potentially powerful client interaction and takes time away from your vault tellers as they buy or sell to head tellers. When your head teller is at the vault, subordinate tellers are left without guidance which can cause complications in handling client transactions.
Your head tellers are most valuable in your teller lines assisting clients and other tellers, not transporting cash from place-to-place to complete buys and sells and remain in balance.
Security Risk
Not only is it time-consuming for the head tellers to have to transport themselves back and forth from the vault to their stations, but this also frequently exposes cash in your branches. As more financial locations adopt an open-branch concept, this becomes a security risk. When your head tellers are handling exposed cash and moving across the branch, they are more vulnerable to robberies. Leaving other employees unsupervised increases your FI's risk of internal theft.
Without cash automation technology, tellers may be at higher risk while they are stationary as well. In a manual environment, they must operate based on the amount of cash in a drawer at any given time. Because none of the money in a drawer is securely locked away in a vault, it is more likely that a burglar would leave the branch with a substantial amount of cash.
Balancing Challenges
Our clients often reach out when balancing challenges overwhelm their branches. Tellers counting money by hand may struggle to stay in balance, making more work for themselves as well as the head teller, especially as the head teller is responsible for all balancing challenges that may cause issues for the entire branch. Implementing a TCR greatly reduces the margin for human error and the chances that such challenges will occur. The machines regularly produce reports and alert its users of errors before they can become a bigger problem for your branch. The costs of a simple out of balance situation can add up quickly when you add up teller time, head teller time and sometimes even central audit to find the discrepancy.
How a TCR Helps
Efficiency Gain
TCR implementation greatly increases transaction speed, balancing speed, and overall efficiency in an FI. In a manual environment, a single commercial deposit transaction will typically take up to about 10-15 minutes between the work of two tellers. A cash automation machine typically handles a single transaction within 2-4 minutes, depending on the transaction type. This dramatically improves the efficiency of cash handling is in your branches and decreases wait times. Even on cash out transactions, you are reducing an average time of 45 seconds of cash handling down to 8 seconds on average, and reducing note counts by at least 2. This becomes vital in high volume areas like drive through or heavy check cashing days like Thursday and Friday.
Not only do TCRs help increase efficiency while the branch is open, but the machines are also extremely beneficial for your branches' processes outside of business hours. TCR implementation can reduce opening and closing times by about 15-20 minutes. This guarantees that your employees will be in the branches for less time, removing the hassle from the process and helping you save on your full-time employees. This extra time save normally shows up in overtime reduction which is an added cost to get business done in a manual environment, adding up to thousands in savings each year. TCRs can also provide support if you ever run into a staffing issue. The TCR will never need PTO or any leave of absence, so if your head teller is in need of a vacation, the TCR can keep the rest of your staff in balance and better account for gaps in an institution's staffing model.
Increased Security
Cash recyclers are secure vaults that can dispense and deposit money with a user's prompting. With a TCR at a teller's side, it becomes easier to manage money through this protective technology. For your head and vault tellers, this means a streamlined process of buying and selling cash where necessary. This reduces the head teller's need to be mobile within your branch and prevents your supervisors from perusing the branch with exposed cash. Our typical branch goes from 15-20 vault transactions on a busy day(some more than that), down to 1 or 2 interactions in a day. If you know that the average vault transaction is 5-10 minutes, with 2 people, you're easily saving 2 hours of labor a day, that's real money!
Decreased Necessity for Constant Supervision
Typically, 2 tellers working off a TCR can do the work of three tellers, but your employees are still a crucial component to your FI's procedures. Your supervising teller ensures that your employees are on the same page, and your teller line is operating at peak performance. By implementing a TCR, you're able to get your head teller back on the line or teller area instead of being in the vault.
With the machine better handling cash, your tellers are less likely to need head teller supervision for mundane transactions. The TCR, its software, and its reporting abilities lessen balancing challenges among your staff, giving your head teller more availability to concentrate on functions that require more intense focus.
Improved Client Experience
Your head tellers are the team players with the most experience in their fields. It's likely your FI wants to keep them at the front of client-facing transactions to best represent the branch. The TCR allows your staff to better serve your clients and achieve clients' goals.
With less room for human error and more of the teller's time freed up, tellers with these machines are better able to serve your clients. Not only will there be fewer flaws in the transaction process, but your tellers will serve clients faster and put more emphasis on meaningful conversations with your client base. These conversations increase the number of opportunities for cross-selling and bettering relationships with those your financial institution assists.
High ROI
While many clients focus on the capital cost, the ROI of a cash recycler is often one of the best in the business. The typical "all-in" cost per year of a TCR is $10,000. Most of our clients are able to reduce staff by at least 1 FTE either through attrition or cost cutting measures. Our clients are not even able to staff a part-time teller for $10,000 a year, so the TCR starts paying for itself year 1 and can often pay for its whole investment in 18 months or less!
Why QDS?
Our reputation is based on customer service. As a business partner, we have a vested interest in helping your business succeeds. QDS isn't here to just sell you a machine. We want to make sure your machines are properly installed with as few errors as possible. When the machine is set up, we have a team of qualified trainers to help your team get set up with the tools, skills, and knowledge they need for success.
Our trainers have been in your tellers' shoes before, specifically the shoes of your head tellers, and they understand how beneficial this technology can be.
Get in touch with one of our representatives today and let us know how QDS can serve you and your FI.
About Sean Farrell
Sean has been in the business since 2003 and always aims to be an expert on whatever solutions QDS is providing. Sean has grown into a thought leader in the space through research and company growth. Sean holds strongly to his Christian faith and uses those principles to guide the business.