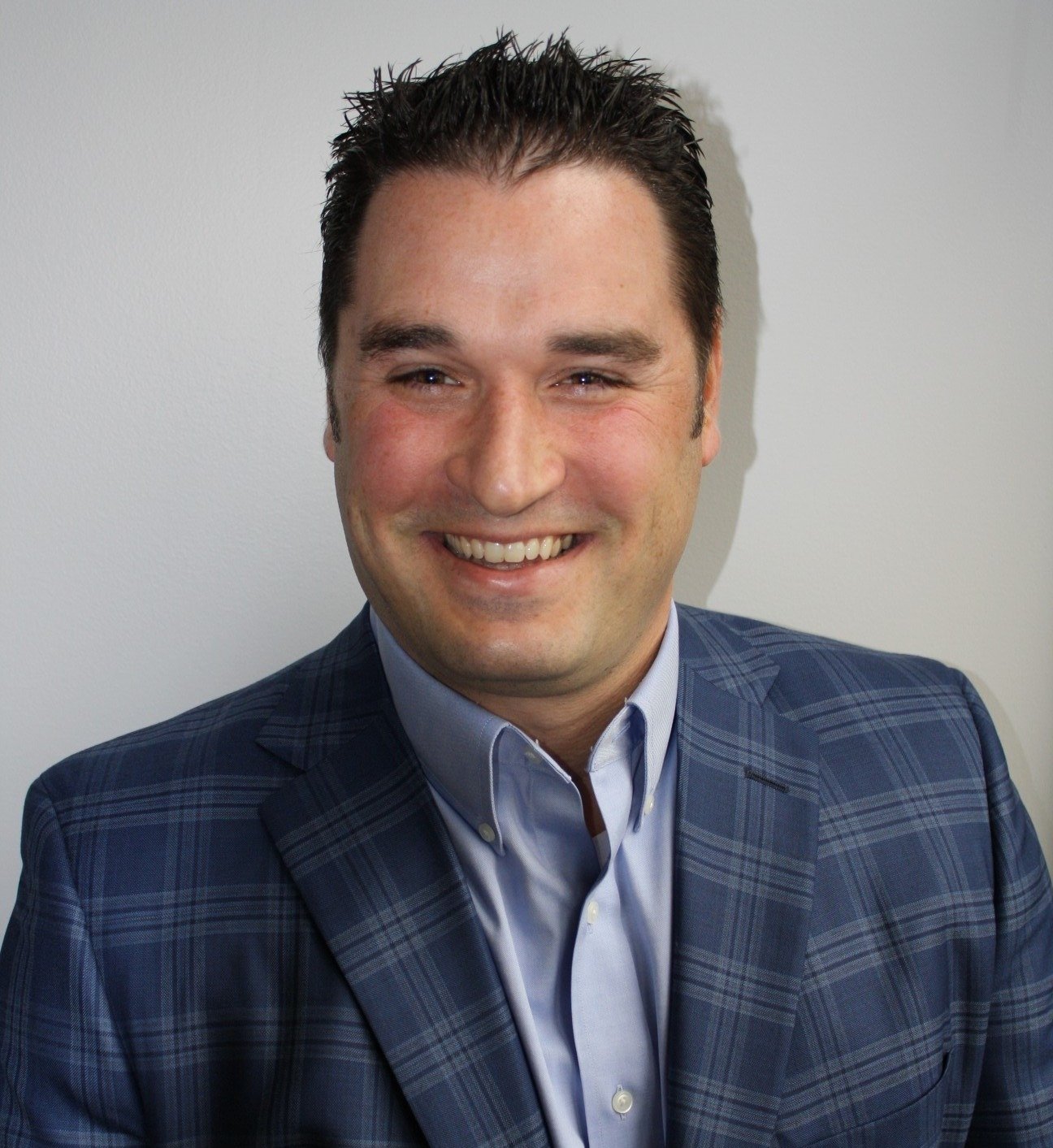 Why Cash Recyclers Are the Cornerstone of Universal Staff Environments
It's late Friday afternoon, and each lane of your drive-through is five cars deep. Inside the lobby, the line at the teller counter has tripled in the last five minutes, and more clients are walking through the door. Your tellers are hustling and bustling while your client service reps politely poll the lobby crowd to see if anyone needs assistance opening an account or applying for a loan.
Yet, just two days earlier, around the middle of the afternoon, the scene was exactly the opposite. It was your tellers who were waiting patiently to assist the next client, while each of your CSRs had someone at their desk and five people sitting in the lobby waiting to be seen.
Do either of these scenes sound familiar? In traditional staffing structures, it seems that tellers and platform CSRs are rarely busy at the same time. This makes staffing your branch for maximum efficiency extremely difficult.
More importantly, building deeper relationships with your clients becomes even more challenging when you're struggling to keep the right staff available at the right time, while minimizing client frustration from long wait times.
Enter the Universal Staffing model, in which employees are cross-trained to handle common account transactions (check cashing, deposits and withdrawals), as well as more specialized needs, such as opening new accounts, processing loan applications and CD rollovers.
When staff members are equipped to meet the full spectrum of client needs, they're perfectly positioned to treat every face-to-face interaction as a relationship-building opportunity. However, there's a lot more to creating a successful Universal Staff environment than cross-training your staff.
The physical layout of your branch, along with the right technology, are both vital components to a successful Universal implementation. First, let's discuss the physical space.
Creating an open branch environment
Transforming your branch from the traditional teller line model to an open floor plan, creates a more personal, less transaction-centric flow between your staff and your clients.
Instead of clients approaching your teller line to complete transactions or sitting in your lobby waiting to be seen by a CSR, the open floor model uses a pod environment with stations, or "dialogue towers," spread throughout the lobby.
These stations are equipped to handle the full spectrum of traditional teller transactions (involving depositing and dispensing cash) and are staffed by cross-trained team members who can also open new accounts, process loan applications and assist with other specialized needs.
Grow revenue, increase staff efficiency and decrease client wait times
Branches implementing the Universal Staffing model have seen 15-20% uplift in revenue production as a direct result of operating more efficiently.
In the Universal environment, each staff member is positioned to assist nearly every client that walks in, regardless of their need. As a result, you're able to manage traffic flow during your busiest times and adjust your staffing models to both maximize efficiency and minimize overstaffing.
A traditional staffing model may require four transactional tellers and three CSRs during the busiest parts of the day, whereas a Universal Staff approach may be able to reduce that count to four or five staff. This certainly doesn't mean that you have cut staff at your branch, but it does give you the flexibility to schedule staff based on daily traffic trends without having to delicately manage two different sides of the house - the tellers and the CSRs.
It also gives you the flexibility to not replace certain positions that have higher turnover/attrition rates as you cross- train team members who are there for the long haul. Another benefit to having cross-trained staff in the right place at the right time and able to assist a variety of needs is decreasing your clients' wait times.
Research has shown that top performing FI branches have an average wait time of 2:36 per client, while the poor performers have an average of 11:18 per client. The Universal Staff environment eliminates the two different "flows" through your branch (teller line vs. CSR waiting area) by creating a model where every client can be seen by every available staff member.
Putting the right branch technology in place
Moving away from the traditional teller line structure to an open branch layout; however, requires careful planning around the security of your cash management.
Giving your staff access to cash assets for their transactions, while minimizing cash exposure between the stations/pods and the vault is of utmost importance. And that is where the right technology fits in, specifically teller cash recyclers, or TCRs.
TCRs are secure vaults that accept cash, authenticate its value and safely store it inside, while also giving you the ability to dispense by any denomination desired. By accepting and storing cash, then dispensing it as needed, TCRs allow you to "recycle" cash quickly, securely and accurately from one device without requiring trips to the main vault throughout the day to buy and sell cash.
TCRs have been around for a while, but they've come a long way in their functionality and ability to streamline branch operations. In fact, as more and more FIs realize the cost-saving, efficiency-boosting power of these machines, they're integrating them directly into the branch's frontline.
In the past - and even still today - cash dispensers were the machine of choice at the teller line, giving tellers the ability to quickly and accurately dispense currency and coin during a transaction without having to count it manually. For cash coming in, the teller would count it and place it in a temporary storage bin on the front of the dispenser. That bin would then fill up and have to be taken to the vault to be balanced and stored.
A TCR at the teller's finger tips eliminates the need for manual cash counting, as well as moving a cash bin from the teller to the vault just because it's full - the result is increased accuracy, efficiency and security.
Eliminate cash exposure while keeping your staff in front of clients
But you're asking: "What about moving cash from the TCRs to the vault, or between TCRs? Aren't we still exposing cash?" Great question. That's where the type of TCR becomes really important. Certain cassette-based recyclers, such as the Hyosung MS500, use operational or transit cassettes to let you transport cash between units or to the branch vault without ever exposing it.
So whether you're needing to replenish one TCR with $100 notes from another TCR, or transport an entire batch of notes to the main vault, the cash is never exposed. Subsequently, the transport process becomes single-control instead of dual-control, requiring only one staff member - usually the head teller - to be pulled away from serving clients, instead of two.
Another benefit of these special cassettes is being able to self-audit the machines without exposing cash like you would have to with a standard cash dispenser, which also results in increased efficiency and security.
The result:
Universal staff using the power of branch automation technology to better serve your client. With cross-trained staff and a reconfigured, open floor plan in place, the TCR sits as the cornerstone to a successful Universal Staff environment. And the end benefit is much greater than boosting transaction speed and accuracy, decreasing lobby wait times and ensuring cash transit security.
Ultimately, every interaction at your branch becomes an opportunity to build deeper relationships with your customers or members. Backed by the automation power of a TCR at their station, your staff is pulled out from behind the teller line, equipped to process every transition as efficiently as possible, and poised to share more meaningful, face-to-face interactions with your clients.
And by training them to be value-based, solution-centric relationship builders, you've positioned your staff and your branch as the hub for your organization's sales channel.
At QDS, we're passionate about helping our clients operate as efficiently as possible - every moment of the day, every day of the week. That's why we're fans of the Universal Staffing model and believe in the power of the TCR. If you're looking to implement an open, Universal Staff environment, we would love to talk to you about putting the right recycler in place to maximize both your transactional and operational efficiencies.

About Sean Farrell
Sean has been in the business since 2003 and always aims to be an expert on whatever solutions QDS is providing. Sean has grown into a thought leader in the space through research and company growth. Sean holds strongly to his Christian faith and uses those principles to guide the business.