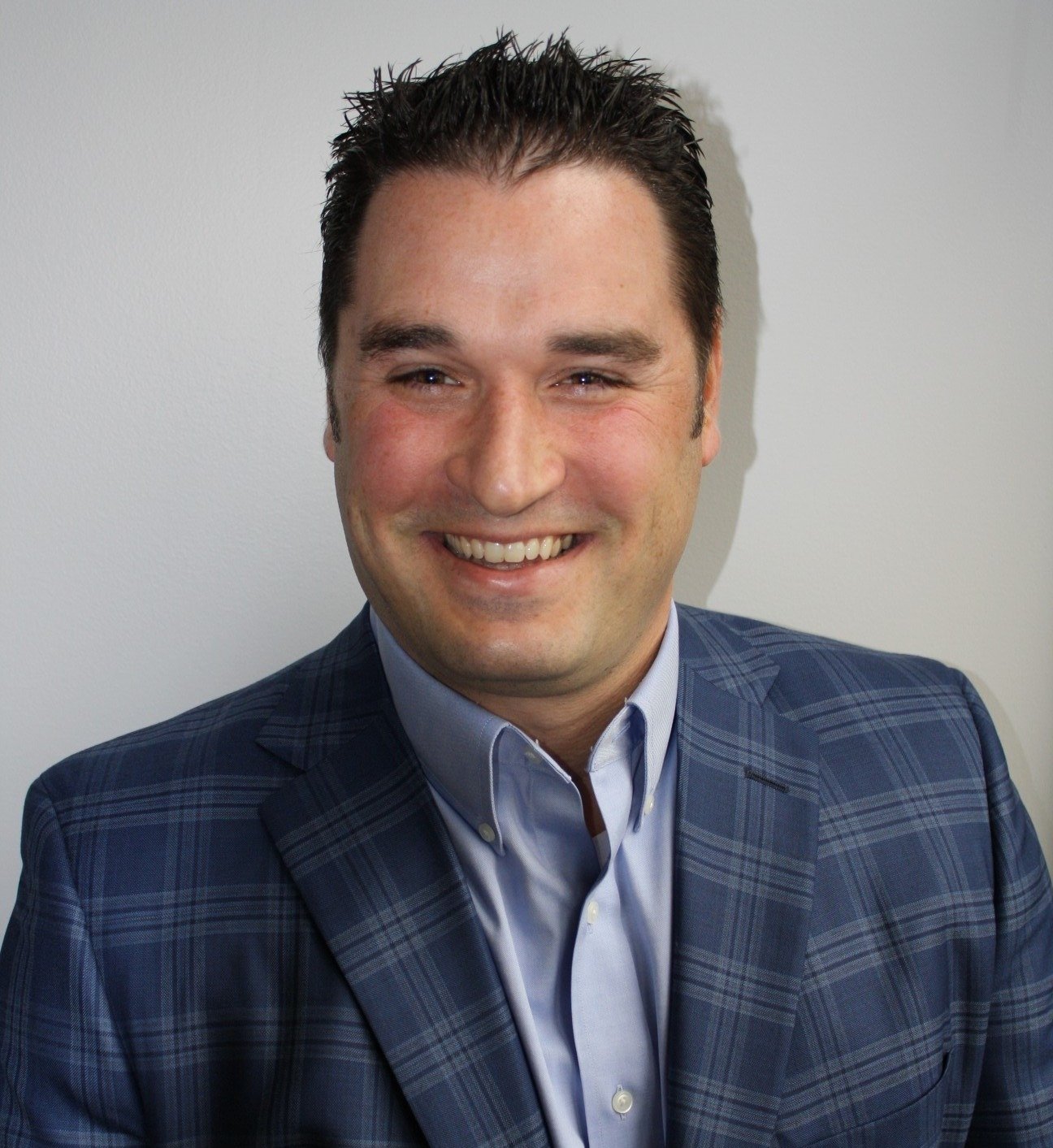 Strategic Planning 2020: 4 Areas to Consider for Financial Institutions
Cash Automation | Managed Services | Branch Transformation | Service | Customer Service | ITM | ATM | Staffing | Integration | Thought Leadership | Desktop | Upgrades | Cash Discriminators
It's hard to believe that 2020 is almost here! Many Financial Institutions are still in the throes of Windows 10 upgrades and trying to beat the January 14th timeline for end of Windows 7 support. Most of our clients would prefer not to hear Windows 10 ever again, so we wanted to put together some content around planning for success in 2020, post Windows 10 hangover.
The Branch
With the majority of funds likely being directed to the ATM channel in 2019, 2020 will likely be a big year to focus on efficiency in the branch. Branches continue to be a valuable revenue growth opportunity for FIs, and still the primary products channel. While the use of digital channels continues to grow rapidly, the branch and the experience created inside continues to evolve to meet customer needs.
Teller Cash Recyclers(TCRs)
TCRs have been around now going on 15+ years in the US market. They have become a growing standard due to their security, efficiency and abilities to streamline transactions. Many of our clients are focusing staff on interacting instead of transacting, without the automation the TCRs provide that can be more difficult.
Many clients are also moving to more open branch concepts to create a warm, inviting experience for clients. No matter how pretty you make the inside, if the transaction part isn't easy and low friction for clients, it's all a bit of waste. Learn how cash recyclers can improve branch operations in this infographic.
TCRs provide added speed, reduce balancing efforts and allow tellers and universal staff members to focus more on the interaction than counting cash. With more open branch concepts, the security of TCRs provide a very necessary function of securing loose cash on the retail floor. Without them, cash exposure becomes a great challenge to account for without teller lines or other security measures in place.
The market is really moving more towards cassette-based TCRs, which have proven to provide added speed, capacity and overall improved functionality. We recently did a round up of the leading technologies for the best cassette-based TCRs.
With an average cost of $8,000-$12,000 per year all-in including maintenance, TCRs have shown near immediate ROI against adding staff positions of $30,000-$40,000 per year.
Cash Discriminators
Simply put, a cash discriminator is a money counter that reads value. Cash Discriminators may be the best bang for the buck period in handling cash efficiently. Commercial deposits, which are one of the biggest pain points of any transaction type in the branch, are done 80-90% faster with cash discriminators.
They also make a great partner for a TCR, because there are types of deposits that aren't ideal to be run through the TCR. Deposits that have a large amount of one denomination(think vending company and $1s), or cash from perhaps a C-store or QSR might not be the fittest of currency, can be great to run through a discriminator instead of clogging up your TCR or even causing a jam with unfit money.
QDS often pairs a printer, to provide a receipt to commercial clients, which is especially valuable as market indicates that roughly 25-35% of commercial deposits are wrong. The automated count, providing a by denomination breakdown, reassures the client of the count and shows where the mistake may have occurred.
To take that to another level, we also can integrate the discriminator to the teller system. This allows deposit values to populate the cash-in screen of the teller system, eliminating key stroke errors. This also solves a great challenge for internal audit where many tellers don't denominate the deposit because they "don't have time", which makes researching out of balance situations very challenging. If you're curious how the integration functions check out this video:
ATMs and ITMs
Likely by the time you are reading this you've moved forward on your Windows 10 plan for your ATM channel. Maybe you upgraded your fleet, moved to an outsource relationship or invested in ITMs. If you are one of those people left with the hangover of Windows 10, we wanted to suggest a few things to think about heading into 2020 and beyond.
Managed Services
Many clients are looking to get more efficient with their internal staff, and managed services is a great way to off load a lot of the heavy lifting around service, software patching and simply getting your ATMs back up more quickly. Also, QDS combines our managed services platform with a guaranteed uptime SLA to tie our success to yours.
ITMs
While you likely upgraded your ATMs, many clients are still in the throws of discussing how best to use ITMs and if they will be part of the channel and branch strategy going forward. ITMs are great for extending hours of transactions, streamlining drive through operations, launching into new markets and helping tackle busy locations by spreading transactions out over a longer period. We discuss a number of key strategies in how to make an ITM Implementation successful.
Retail Cash Capture
One of the best ways to grow deposits and reduce strain on branches is retail cash capture. Our CashIntegrity program allows community banks who are looking for a unique way to enhance commercial relationships to grow without having to add brick and mortar locations.
CashIntegrity allows you to work with your existing clients that are depositing cash daily at your branches to keep that cash at their location and reduce the strain on the teller lines to process that cash. This increases security, visibility and helps reduce internal theft at the store level providing owners better cash visibility and alerts to how the stores are running.
CashIntegrity also allows you to go after the clients you want that even extend beyond your existing branch network and bank the whole relationship. Many of our clients bank Franchisees, but only have say 4 of 10 stores banking with them due to branch presence in those other markets.
CashIntegrity allows you to effectively service those remote locations by putting a mini-branch in their store and allows you as the institution to bank the whole relationship, leading to loan growth, as well as, increased deposits.
If you're looking for a unique, profitable way, to have stronger relationships with cash intensive commercial clients, government entities or other business types that you've typically not pursued, CashIntegrity could be the answer you're looking for.
Digital Banking
One of the hottest areas surrounding customer experience, is the digital banking channel. A couple of those key areas of growth for community institutions revolves around online lending and video banking.
The "Amazon effect" of allowing customers and members to bank how and when they want is often fueled by an institution's digital platform. While ITMs can extend hours to physically transact, these digital channels allow a reduced friction, interface to get things done.
Many community banks struggle with retail lending due to the amount of hands and processes basic loans must flow through today, making profitability a challenge. Online lending, with decisioning, can allows loans to fund much quicker, in an automated format, freeing up resources to focus on larger, more commercially focused lending efforts, while not alienating a significant part of the customer base or driving them into the hands of a competitor.
Secondly, video banking in the revenue part of the institution is a powerful way to drive convenience for clients. If you can picture FaceTime combined with Docusign, POPi/o video banking brings a great experience to mobile and tablet banking.
You can also create video interaction suites in the branches, allowing you to centralize key revenue producers like lenders, wealth managers and other functions to enhance their productivity and meetings run. There is nothing more frustrating for a customer than being told so and so is only at this branch on Tuesdays and Fridays and to come back then.
POPi/o allows banking to get done conveniently, efficiently and truly focuses on growing revenue and relationships.
Conclusion
Customer experience continues to revolve around improving branch experience, driving better interactions, creating more experts for interactions and ultimately helping clients achieve their goals.
By having the right technology to enable your people to shine and interact, results will come in the form of new clients, happier existing clients and relationships that are growing.
If you're looking for a true partner in YOUR success, check out QDS.
About Sean Farrell
Sean has been in the business since 2003 and always aims to be an expert on whatever solutions QDS is providing. Sean has grown into a thought leader in the space through research and company growth. Sean holds strongly to his Christian faith and uses those principles to guide the business.