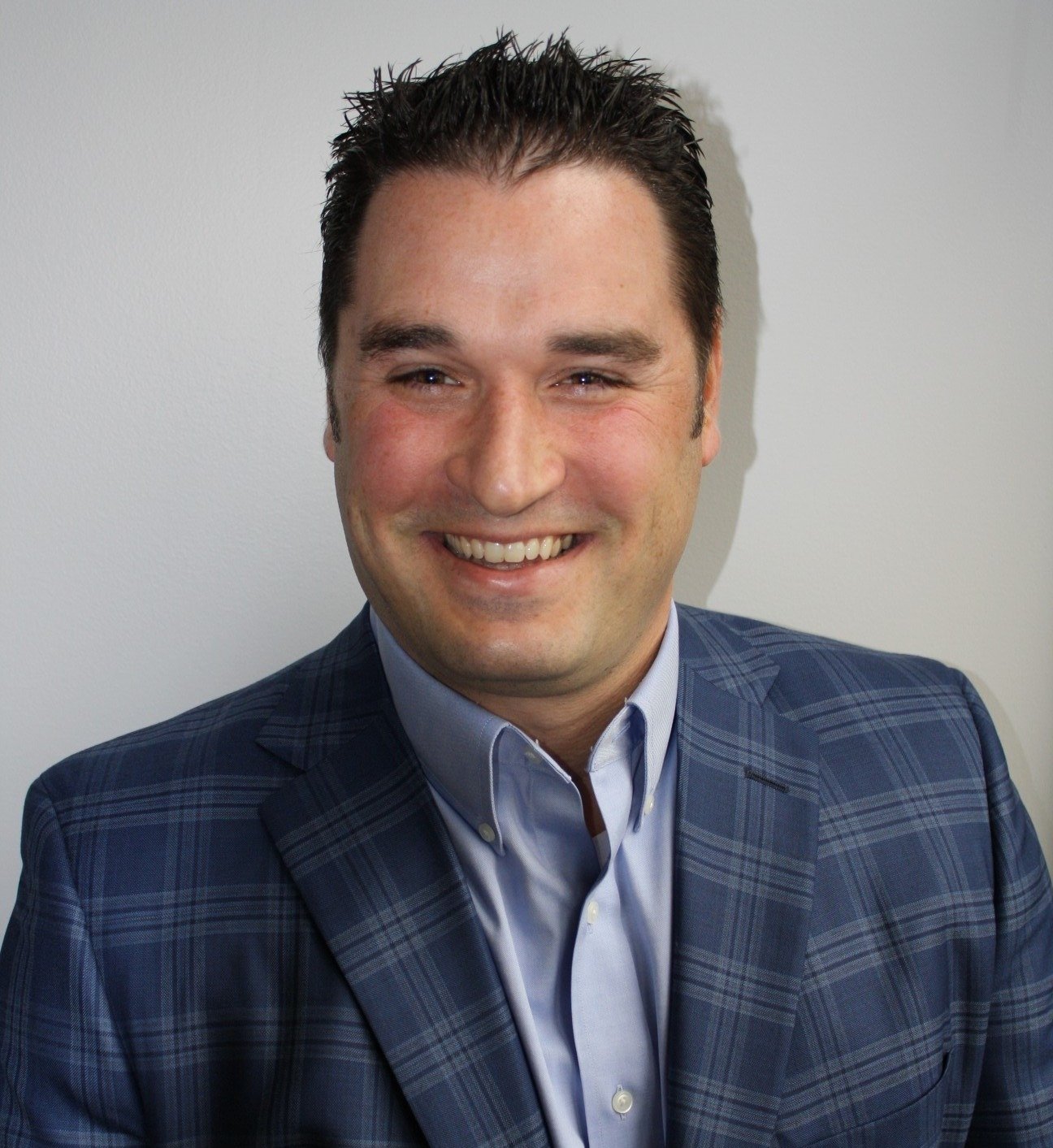 Pros and Cons of Implementing ITMs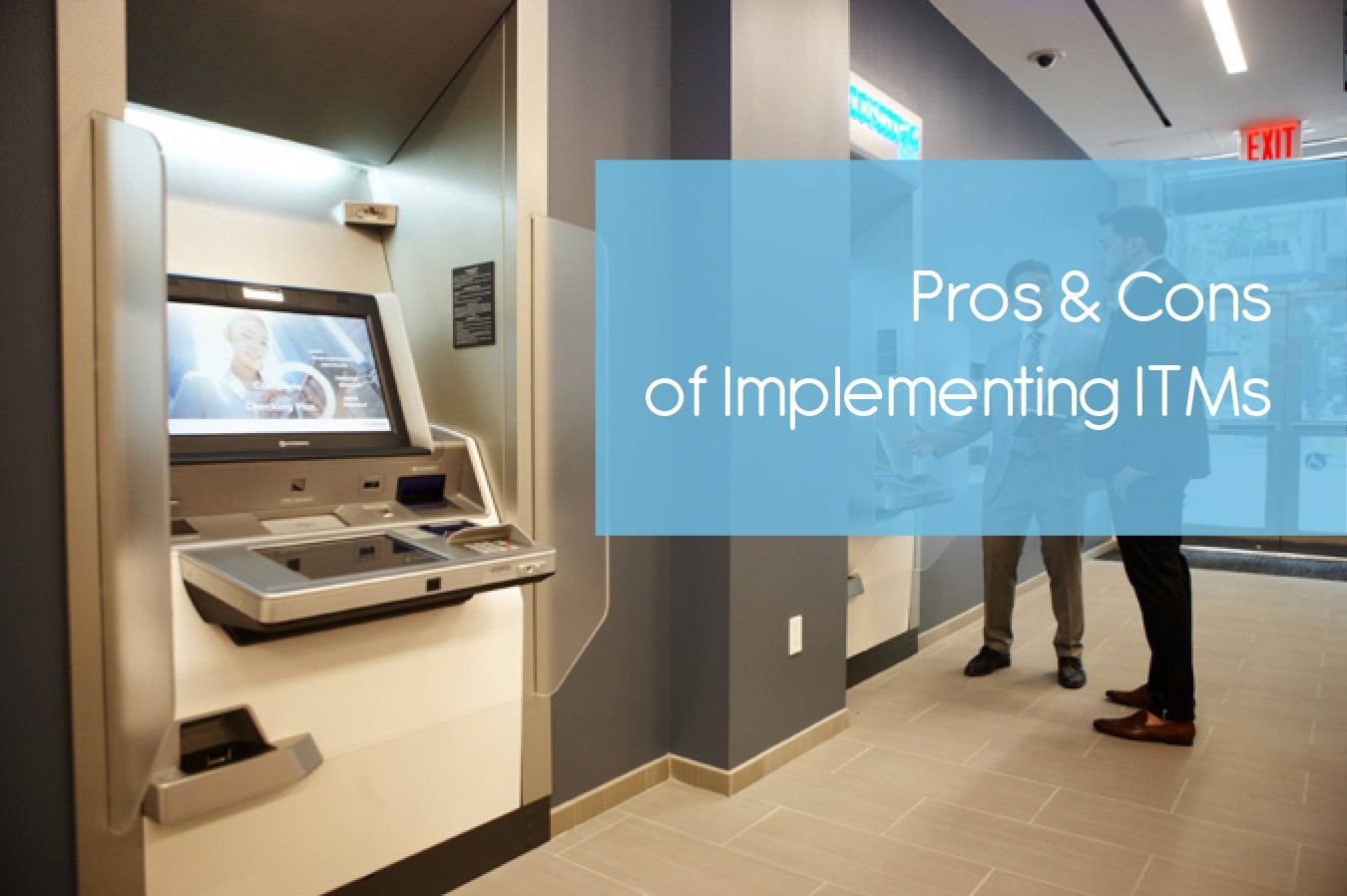 With the rise of Interactive Teller Machine (ITM) technology, more and more financial institutions are evaluating the role of ITMs in their short-and long-term strategic plans. As I mentioned in my post on Branch Transformation, adopting a new technology because it's the latest and greatest thing on the market, doesn't necessarily translate into success. So how do you know if adopting ITM technology is the right move for your organization? If it is, how do you determine which ITM solution will best meet your clients' needs while producing the right ROI? If your organization is considering an investment in a next-gen self-service solution, here is a list of pros and cons of implementing ITMs that I hope will help fuel your discussion:

Pros
Significant savings per transaction: It's estimated that branch-based transactions completed by a teller cost FIs an average of $4.50 per transaction. That same transaction completed on a self-service device costs between $.50 and $.70.
Increased operational efficiency and revenue growth opportunities: An estimated 80-90% of transactions typically done by a teller at a branch can be handled by ITMs. These include cash and multi-check deposits (to multiple accounts), loan payments, mixed-denominational withdrawals and check cashing down to the penny. With the right integration, ITMs can help you seamlessly shift traditional transactions from the teller line to self-service. Not only can this shift result in significant cost savings over time, it can free up your team members to build deeper relationships with your clients, gain a better understanding of their needs and make strategic product recommendations.
Increased convenience: With their robust self-service capabilities, ITMs help you deliver a more flexible branch experience to your clients. Customers or members no longer have to rush to your branch at peak times, risking long lines in the lobby or at the drive-thru just to cash a paycheck or make a loan payment. With an ITM, you can extend your hours for 80-90% of traditional teller transactions without actually having a teller on site. And if your client needs after-hours assistance, the ITM live video feature allows for remote teller support during the transaction. This video integration can be "all-the-time," meaning your client must interact with a remote teller during each transaction, as is the case with NCR ITMs. Or you can select an ITM that offers video on-demand, such as the Hyosung ITM models, which provide remote teller assistance only when requested by the customer or member.
Innovative advantage: FIs that successfully implement ITMs across their footprint could gain a competitive advantage over slower adopters by positioning themselves as innovators in the financial space. Millenials – who will make up the largest generational buying power in the U.S. by 2020 – gravitate towards brands that innovate.
Increased market presence without traditional brick and mortar branches: Since ITMs allow 80-90% of traditional transactions to be done through self-service, FIs can drastically expand their market presence without actually opening another branch. From malls to college campuses to targeted residential areas, ITMs can be strategically placed in a very cost-effective way to increase your market footprint.
Cons
High cost of entry: New ITM units can require a significant upfront capital investment. Additionally, you may need to purchase multiple units to truly see the benefits of scale. The higher the upfront investment, the longer the ROI curve is stretched, meaning it may take a longer period of time to realize a substantial return. Additionally, there are infrastructure costs beyond the equipment purchase to take into consideration. These include network upgrades to provide the necessary bandwidth for high-resolution video integration, as well as setting up a call center to provide remote teller assistance.
Staffing models can be challenging to navigate: The extended hours created by an ITM also create the need for expanded staff support. If your FI is accustomed to staffing branches from 9 a.m. to 5 p.m., Monday through Friday, the integration of an ITM may require you to staff additional hours for the remote video teller feature. Additionally, you'll have to navigate peak times at the branch when your clients choose self-service over a traditional teller. Instead of adding more in-person staff to the teller line, you may now be required to add more remote tellers at your call center.
Video integration can extend transaction time: With the use of video through an ITM comes the potential for longer transaction times. Depending on the ITM solution you select, interaction with a remote teller via video may be required for every transaction, as is the case for NCR ITMs. This means that even a client using an ITM to deposit a check and get $20 in cash back is interacting with a remote video teller to do so. If video tellers aren't available at that moment, the client is left sitting at the machine waiting for assistance. Hyosung ITMs provide a different approach to video integration, offering video assistance only when requested or when the transaction violates an established business rule.
Core integration: By having a device integrate to your core, you're able to offer more transactions into self-service. Currently, not all ITM solutions offer across-the-board core integration. With Hyosung for example, core integration doesn't exist for some smaller platforms. If you're on one of these platforms, it could take time for your core system to write an integration to the device. Additionally, as you think about direct-to-core versus off-core/dual-entry transactions, end-of-day settlement for the device can become a challenge.

Final thoughts
When implemented correctly, ITMs can prove to be a very powerful investment – giving you 80-90% of traditional teller transaction capability through a self-service platform. This shift to self-service can enable you to do things you previously weren't able to do, expand your market presence cost effectively and drive high levels of efficiency across your organization. With that said, we highly recommend partnering with a company on a consultative level to help determine if ITMs are the right strategy for you. QDS is always here to help you with that. Contact us today.
About Sean Farrell
Sean has been in the business since 2003 and always aims to be an expert on whatever solutions QDS is providing. Sean has grown into a thought leader in the space through research and company growth. Sean holds strongly to his Christian faith and uses those principles to guide the business.